How to Craft a Winning Formula
Please join us for this informative session at 10:30 a.m. CT on Thursday, September 24, 2020.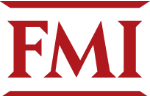 There is no precedent for what the world has experienced in the last 165 or so days: a novel coronavirus spawned a global pandemic that prompted drastic responses by governmental leaders. Large segments of the global economy were shuttered as stay-at-home orders and lockdowns brought life to a figurative standstill. The results were massive job loses – in the U.S. alone over 55 million workers were furloughed or laid off in the period of April thru July. And while some jobs have been restored, the U.S. economy has been propped up by trillions of dollars of unsustainable economic stimulus.
These unprecedented events raise many serious questions for owners and leaders in the construction industry. How long will COVID-19 continue to disrupt economic activity? Will further stimulus be forthcoming from the U.S. government? If not, will there be a "double-dip" as the unemployment benefits dry up? Which architecture, engineering and construction (A/E/C) industry sectors will best weather the storm?
To borrow a popular quip from the late 1800s, "What if what we think we know just ain't so?" With no roadmap nor relevant experience to draw upon, are we using the correct fact set to go about answering these big questions?
During this webinar, you will learn about tools to help you begin plotting a course out of coronavirus for your business. You will get the latest data from FMI's research team as to where the construction economy is headed over the next few years. Join Jay Bowman and Michael Mangum, senior consultants and principals with FMI, and Wilson Long, principal with EPIC, for an interactive hour that will challenge conventional wisdom in these unconventional times of crisis.
---
For all our COVID-19 coverage, visit epicbrokers.com/coronavirus