Webinar Recording Now Available!
Part of our Workers' Compensation Webinar Series.
Mullen & Filippi, known throughout California as the leader in workers' compensation defense law, representing employers, insurance carriers and third party administrators before the California Workers' Compensation Appeals Board, recently joined EPIC to address California's new COVID bills.
This Webinar Covered:
SB 1159 – Labor Code 3212.86, 3212.87, 3212.88 | Presumptions and Reporting
COVID-19 Presumptions in Three Statutes
Codification of the Executive Order under Labor Code 3212.86
Definitions of Covered Employees under Labor Code 3212.87
Definition of Outbreak under Labor Code 3212.88
Reporting Requirements and Penalties under Labor Code 3212.88
Rebutting the Presumption and Handling Accepted Claims
AB 685 | OSHA Reporting Requirements
Notices Owed to Employees
Recordkeeping and Reporting Obligations
Penalties and Shutdowns
In Case You Missed It, Watch the Recording:
Additional Resources:
---
Meet Our Guest Speakers: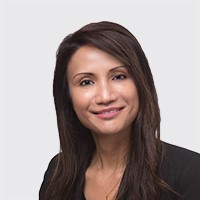 Darlene de Guzman
Administrative Senior Partner | Mullen & Filippi
Darlene de Guzman started her career in workers' compensation in 1992 when she began working as an examiner for State Compensation Insurance Fund. After graduating from law school, she decided to practice tax law, and did so for several years before returning to workers' compensation in 2001 to work for Mullen & Filippi, LLP. Darlene has many years' experience in workers' compensation, having been certified as a specialist in 2011. Darlene earned her bachelor's degree from the University of California, at Berkeley where she majored in Economics, in 1992. She then obtained her Juris Doctorate degree and a Master's in Business Administration from the University of San Francisco in 1997. Darlene is a member of the California State Bar Association and Filipino Bar Association of Northern California.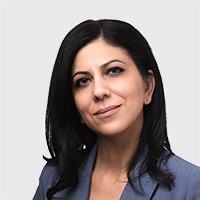 Serineh Karapetian
Associate Partner | Mullen & Filippi
Serineh Karapetian began her career with Mullen and Filippi in October of 2004. She was elevated to an Associate Partner five years later. Initially, Serineh practiced law in the area of workers' compensation representing applicants, which has given her a deeper insight and understanding of nuances, arguments and perspectives. She uses that knowledge and years of experience in defense to represent employers, public entities, third party administrates and carriers. Practice of law is not only Serineh's profession, it is also her passion. Serineh received her law degree from University of Pacific McGeorge School of Law in 2003. She earned her Bachelor of Arts degree in Sociology from the University of California, Los Angeles where she graduated with Honors in 1999. Serineh is fluent is Armenian and Farsi. Serineh is a member of the State Bar of California as well as a member of Sacramento County bar Association.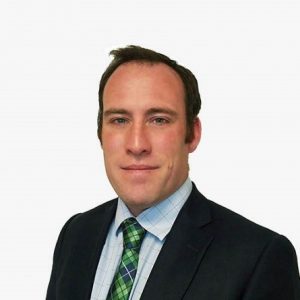 James M. Cotter
Associate Partner | Mullen & Filippi
Upon admission before all courts in California, Mr. Cotter practiced civil litigation for an established firm specializing in insurance defense and employment law, and then worked as a solo practitioner specializing in sports agency law, personal injury torts, contracts, and criminal defense. Since 2012, Mr. Cotter has focused on workers' compensation defense practice. Prior to becoming an Associate at Mullen & Filippi in 2016, he specialized in defending workers' compensation claims on behalf of large public entities, and also handled subrogation claims. Mr. Cotter received his law degree from the University of the Pacific, McGeorge School of Law in 2007. While studying there, he received a Witkin Award for Academic Excellence, was on the Dean's List, and was a member of the Justice Traynor Honors Society. In 2004 he earned a Bachelor of Arts in Psychology from San Francisco State University. Mr. Cotter is a member of the State Bar of California.
For more information about this event, please contact Julia Moore at .
To catch up on all our Coronavirus coverage, visit epicbrokers.com/coronavirus