Download Now: 2023 Trends in Workplace Wellness Report
Employers, whether you realize it or not, you can play a key role in promoting the health and wellbeing of your employees beyond simply providing health insurance.
The 2023 Trends in Wellbeing & Health Management Report offers valuable insights into what your peers are doing to support the wellbeing of their most valuable asset: their employees. By taking advantage of these insights, you can enhance your company's wellness initiatives and make a positive impact on your workforce.
Key Takeaways
Here's a sneak peek into a few of the key findings:
Social Determinants of Health (SDoH) are crucial guides for all employers' benefits strategy, but only 13% use these factors to plan for inclusive and equitable wellbeing programs.
Nearly half of employers say they would be moderately or very likely to use an integrated (medication and lifestyle modification) approach to weight loss if such a solution were presented to them.
Wellbeing initiatives are high or top priority for nearly half of employers, and fewer than one in 10 report these initiatives are low priority.
Just over half of employers offer financial incentives for their health and wellbeing initiatives, and the most common incentives are gift cards, reduced medical contributions, and swag items.
Employee participation in workplace wellbeing programs is suboptimal – about three out of every four programs have a participation rate of 50% or lower.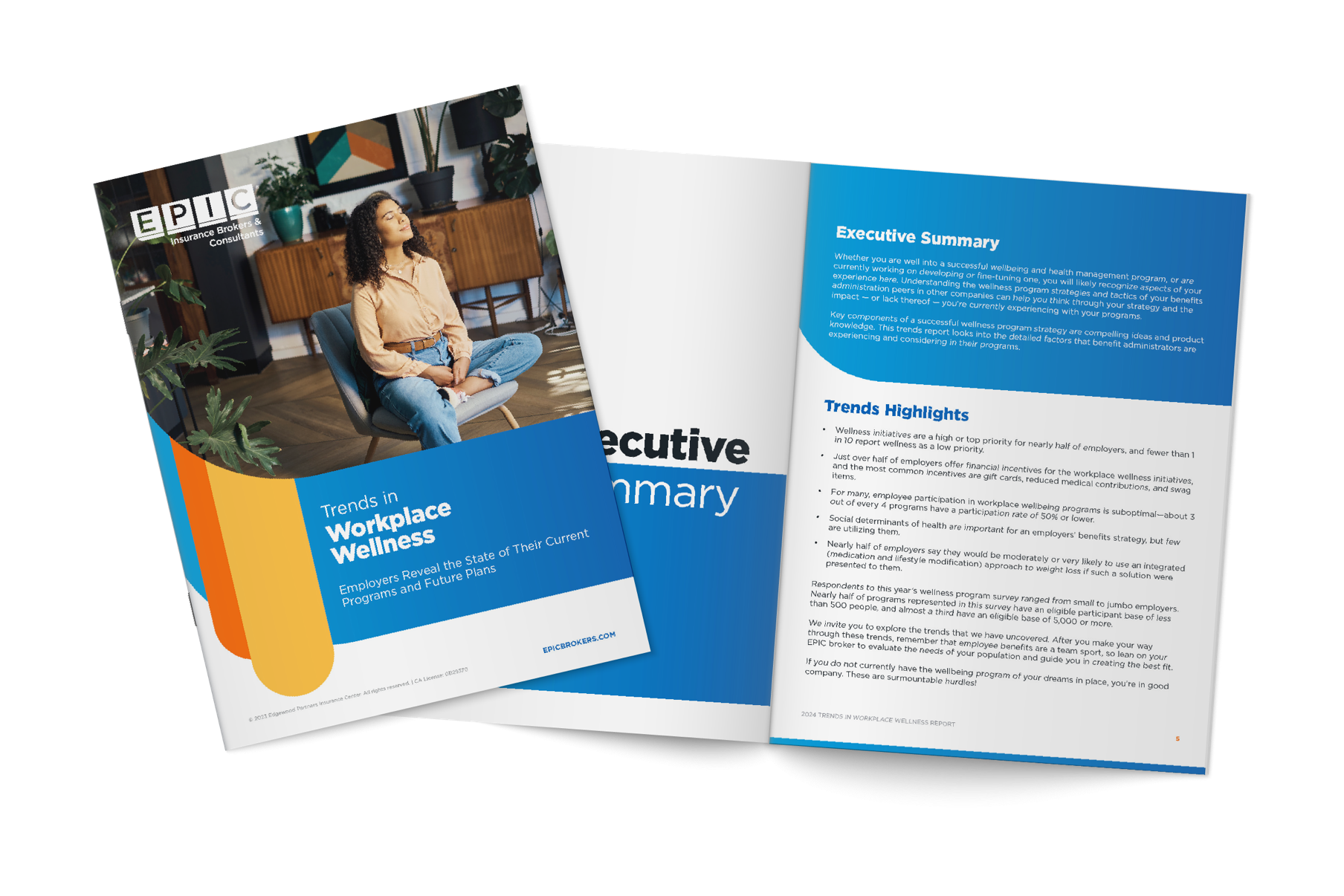 DOWNLOADABLE RESOURCES
Fill out this form to download your copy of the 2023 Trends in Workplace Wellness Report.
"*" indicates required fields