Employee Benefits Consulting with Suzannah Gill
Catch Up On My LinkedIn Video Insights
Connecting with you as part of your virtual team.
What are some of the questions that employers and their employees are asking about healthcare and benefits right now? Suzannah shares weekly video insights on LinkedIn, focusing on timely topics that are currently impacting our clients.
February Recap:
Employee Retention Tax Credits
If your business experienced a dip in revenue or was forced to pause in 2020, you potentially qualify for Employee Retention Tax Credits. Up to $19,000 per employee is potentially available, and it's as easy as claiming it on your quarterly tax filing. The rules changed at the end of 2020, so more employers qualify than in the past. David Siegel from Aprio accounting firm shares the details. Watch Now
Surprise Medical Billing
Recent legislation will limit patient liability for surprise out-of-network charges, beginning January 2022. What types of surprise bills are affected and what is the potential impact to employer-sponsored health plans? Watch Now
Increasing Employee Healthcare Savviness
What are easy steps employers can take to provide their employees with tools and resources to more easily navigate the healthcare market? Watch Now
Healthcare Executive Orders
What do President Biden's recent executive orders on healthcare mean for Employer-sponsored health insurance? Watch Now
The Employer Response to Employee Vaccination
How are other employers approaching employee vaccination—mandates, incentives, education, or a passive approach? The results from EPIC's Market Pulse Survey provide insight into the most common strategies that employers are adopting. Watch Now
Top Employee Benefits Predictions for 2021
In Case You Missed It:
COVID-19 Vaccinations
"Hey Alexa, Please Send Me Some Drugs"
What are Amazon's new prescription drug offerings and what do they mean for you? Watch Now
Medicare Open Enrollment
Medicare annual enrollment runs October 15  – December 17. Are your eligible employees asking you if you should enroll? Don Sheehan, a Medicare expert from AMWins Benefit Group, answers some of the most common Medicare questions we receive from employers and employees this time of year:
Tax Saving Strategies
Are you looking for ways to save money and manage cash flow as we approach year end? Check out my two-part series with Meredith Kowal, Tax Partner at Aprio Accounting Firm.
Paying for PPE
Do you have employees working onsite? If you're purchasing PPE and cleaning supplies to keep everyone safe, consider this little-known source for paying for those items. Watch Now
Home Office Ergonomics
Are your employees complaining about aches and pains from their home office set-up? Here are 5 ways that employers can help improve their employees' home office ergonomics. Watch Now
COVID-19 Claims Update
Free Mental Health Resources
Your employees are more likely to be experiencing poor mental health right now. You want to help, but budgets are tight. Check out these 3 FREE mental health resources. Watch Now
Pandemic Perks
Looking for creative benefit offerings to keep your employees engaged? We've compiled a few ideas that are resonating with our clients and employees. Watch Now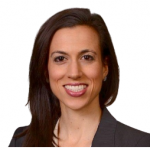 Suzannah Gill, Esq.
Employee Benefits Consultant

678-215-3890