Edgewood Healthcare Advisors (EHA), an EPIC division, is known worldwide for delivering exceptional brokerage and consulting services to the healthcare industry.
EHA is the exclusive distributor of Revision Insurance, created in collaboration with the International Society of Aesthetic Plastic Surgery in the United States (ISAPS).
The Revision Insurance product was developed over several years with ISAPS for Aesthetic Plastic Surgeons. Revision Insurance reimburses the insured surgeon for the costs incurred to resolve a complication arising from an insured procedure, excluding your own fees, but including operating room, anesthetists, and associated costs.  Premiums are billed monthly based on physician-submitted declarations of procedures.
What are the benefits of Revision Insurance?
Every surgical procedure carries the risk of a diagnosed condition, which may require remedial or corrective surgery. Revision Insurance is designed to reimburse the surgeon for the incurred costs of fixing the diagnosed condition.
Revision Insurance provides peace of mind that no-fault revisions/complications can be fixed, without additional cost to the surgeon or patient.
A fast remedy to a diagnosed condition improves the customer experience and may reduce the chance of a complaint.
The insurance is valid for over 70 aesthetic procedures, each with a list of named diagnosed conditions, including:

Abdominoplasty
Liposuction
Breast Augmentation
Face Lifts
Rhinoplasty
Brachioplasty
Body Lift
Mastopexy
Gluteoplasty
and many others, including most non-invasive procedures.
For more information about Revision Insurance, please contact the Edgewood Healthcare Advisors team.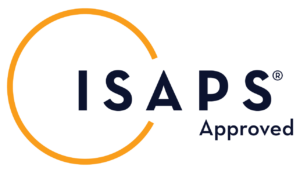 About EPIC
A unique and innovative retail property & casualty and employee benefits insurance brokerage and consulting firm, EPIC was founded in San Francisco, California in 2007 and now has leadership and major regional offices across the country.
EPIC Insurance Brokers and Consultants has a depth of industry expertise across key lines of insurance, including commercial property and casualty, employee benefits, unique specialty program insurance and private client services.