Webinar Recording Now Available! 
What Employers Need to Know about California's June 15th Reopening
Employers must decide how to bring their employees back to work safely and in compliance with ever-evolving legal guidelines. Given the multitude of complex issues impacting the return to work process, including COVID-19 vaccination and related issues, employers have many options to consider over the next few months regarding what policies to implement and how to enforce those policies.
EPIC and Newmeyer Dillion's employment attorneys recently teamed up for a complimentary webinar addressing how to implement return to work and vaccination policies as well as the possible operational and cultural effects of this transition period to the workplace.
Topics covered include:
What to Expect upon California's June 15th Reopening
Recommended Models for Return to Work (Hybrid In-Person/Remote Employees)
CDC Updated Guidance Regarding Masks
Mask Policies and Enforcement in Light of Evolving Guidelines
Understanding of DFEH Guidelines Regarding Vaccinations in the Workplace
Handling Accommodations for Religious Beliefs and Disabilities
Proper Handling of Leave Rights Related to Vaccinations
Handling the Refusal to Vaccinate
Recommendations for Vaccination Policies
OSHA regulation Considerations and Employers' Return to Work Policy
---
Meet our Guest Speakers: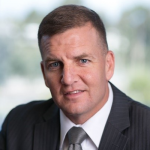 Michael J. Studenka
Partner at Newmeyer Dillion
Michael Studenka wins complex cases based on decades of legal knowledge fueled by a drive to fight for his clients and win courtroom battles against all odds. Charting a stellar trajectory for the firm's labor and employment group, Michael goes the distance to proactively advise business owners on best employment practices, and when needed, defend against California's stringent employment laws. He focuses his practice on employment litigation for employers. As evidenced by his recent successes, Michael defends all aspects of litigation and overcomes the myriad issues that arise in California's employee-friendly regulatory climate for companies doing business in the Golden State.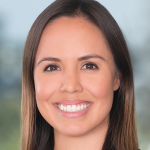 Jessica Daley
Associate at Newmeyer Dillion
Jessica (Garland) Daley is a litigation associate at the Newport Beach office. She focuses her practice in the areas of employment law and construction law. Jessica enjoys being able to apply her collaborative spirit to the practice of law. She has found that collaboration and creativity go a long way in helping to achieve the best results for her clients.