The Telly Awards Recognize EPIC for Crafting Compelling Stories
EPIC won three Telly Awards, which recognize video and television of the multiscreen industry.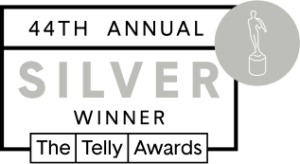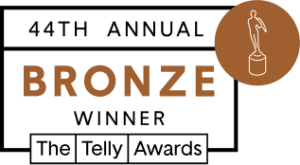 EPIC sponsored Hayden Swank on his quest to break through the racing industry. Sapana Nanuwa, Chief Marketing Officer, shares, "His story was energizing, and we were honored to have the opportunity to support Hayden on his journey to the top and the time he spent to share his story with our CEO Steve Denton."
"The caliber of the work this season coming from creators such as EPIC truly has reflected the theme of breaking out and standing out," said Tellys Executive Director Sabrina Dridje. "Our industry is experimenting with new technologies like never before, crafting compelling stories to draw attention to some of the world's most pressing issues, and big and small companies are turning to more sustainable practices to break the cycle of past production processes."
This year's winners' announcement caps a year-long celebration of creators and talent who genuinely stand out during a time when the ubiquity of screens brings more clutter than quality into our lives. These creators and innovators spotlight diverse voices, build a more sustainable industry, and break through the static with their creativity.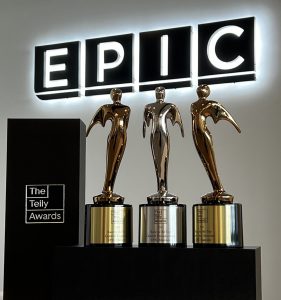 View the complete list of the 44th Annual Telly Awards winners.
---
About The Telly Awards
The Telly Awards is the premier award honoring video and television across all screens. Established in 1979, The Telly Awards receives over 12,000 entries from all 50 states and five continents. Entrants are judged by The Telly Awards Judging Council—an industry body of over 200 leading experts, including advertising agencies, production companies, and major television networks, reflective of the multiscreen industry The Telly Awards celebrates. Partners of The Telly Awards include Green The Bid, SeriesFest, Video Consortium, Ghetto Film School, We Are Parable, Future of Film, NAB, Stash, NYWIFT, and Production Hub with support from The Commercial Director's Diversity Program.