Insights
WEBINAR
Workers' Compensation Best Practices, Understanding How The Vaccine Will Impact Your Business
Recording Now Available!
California COVID-19 SB1159, AB685, OSHA: Workers' Compensation Best Practices, and Understanding How The Vaccine Will Impact Your Business
EPIC teamed up with RTGR Law to deliver Workers' Compensation best practices surrounding California COVID-19 SB1159, AB685, and OSHA. RTGR represents employers in the most challenging claims and controversies. 
This Webinar Covers:
Employers' Compliance with SB1159, AB685 and OSHA Regulations
California's Surge in COVID-19 Workers' Compensation Claims
Circumstances to Accept or Deny COVID Claims
Impact of a Vaccine on a Worker' Compensation Claim
For more information, please contact Julia Moore at
---
Meet our Speaker: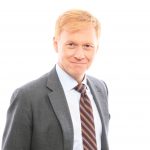 Thomas A. Richard
Founding Partner at RTGR Law
Tom Richard leads the Civil Subrogation & Employer Liability practices at RTGR Law. Tom represents California public agencies, employers and insurers and advises employment & labor lawyers, city attorneys, and house counsel and in complex and challenging matters, including: 132a and Serious & Willful Misconduct defense Disability Accommodations and the Interactive Process CalPERS and 1937 Act (CERL) retirements (IDR) proceedings Civil Subrogation litigation and lien recovery Exclusive Remedy defense and WC insurance coverage issues WCAB appeals, controversies, procedures and tactics Tom specializes in cases where workplace injuries create employer liabilities and implicate ADA/FEHA/FMLA and other employment issues.
He works creatively in subrogation proceedings for maximum recovery of benefits paid. For years, Tom has been Certified Specialist in Workers' Compensation law and served as a Commissioner at the State Bar of California.