EPIC and Epstein Becker Green (EBG) Discuss New York's Reopening
Webinar Recording Now Available!
Employers must decide how to bring their employees back to work safely and in compliance with ever-evolving legal guidelines. Given the multitude of complex issues impacting the return to work process, including COVID-19 vaccination and related issues, employers have many options to consider regarding what policies to implement and how to enforce those policies.
This webinar addressed several top-of-mind questions, such as:
Can employers mandate that employees get vaccinated? If they can, should they?
Can employers incentivize employees to get vaccinated? If so, can there be too great of an incentive, so that the incentive becomes coercive?
Can employers permit only vaccinated individuals into the office? If they do, what are the pitfalls or risks?
Should employees continue to socially distance and wear masks? Must employers continue to require daily attestations?
Can employers treat vaccinated and unvaccinated employees differently?
Should employers ask employees for vaccination status? Should they require proof? If so, how should employers maintain information related to vaccine status?
---
Subscribe to Epstein Becker Green's Blogs and Act Now Advisories!
Their advisories address timely issues being discussed in the marketplace or media and are sent out episodically when new developments warrant. The advisories succinctly explain why an issue is important and what employers must do now to comply. To sign up for Epstein Becker Green's advisories, please subscribe here and be sure to select Employment, Labor and Workforce Management under Service Areas.
In addition, Epstein Becker Green publishes blog posts regularly in several areas that address labor and employment issues. To sign up for any of their blogs, please be sure to enter your email address on their home page under, Subscribe to this blog.
If you have a question on a specific situation or would like to sign up for EBG's mailing list please reach out to Susan at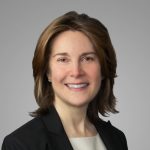 Susan Gross Sholinsky 
Epstein Becker Green Law Firm