Employee Benefits Consulting with Joanne Tran
Meet the Evolving Needs of Your Employees
Don't hesitate to reach out. I'm here to connect with you as part of your virtual team!
In many ways, the pandemic has brought employee benefits to the forefront for corporate leaders and entrepreneurs. The challenges are multi-faceted: return to work strategies, the need to attract and retain key employees, and the economic realities of offering access to quality healthcare in a program that fits the needs of the business and its people.
The need for a strong employee benefit advisor has never been greater. Your advisor should be up to date with market trends, able to access unique markets, abreast of new compliance regulations, and knowledgeable in all facets of employee benefits. Your advisor should be collaborative, and provide a strategic roadmap that fits with your companies' needs and culture. Lastly, communication, communication, communication!
It's important for companies to adequately communicate their benefit offerings to their workforce so employees have every opportunity to understand the benefit and value of the programs that are available to them.
Read more from CSUF Business Interview with Joanne Tran
Listen to Joanne Tran answer the question, What Makes a Great Consultant?
Looking for Guidance?
Sign up to schedule time for a strategy session with Joanne Tran.
Required fields are marked with an (*).
The information you provide will be used in accordance with the terms of our privacy policy.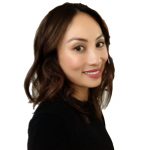 Joanne Tran
Senior Benefits Consultant

949-419-1605

Joanne works closely with the Professional Services Industry. Learn more about our Law Firm practice and Architects & Engineers practice: