Planning for recovery
Does your business recovery plan include rebuilding your workforce, providing vast safety training updates and managing a possible increase in claims costs? Have you considered an internal task force to monitor the plan and make necessary changes?
As we begin to recover from the COVID-19 pandemic and return to work, building a resilient workforce is critical to the recovery of the economy and the security and profitability of your organization. While we're still learning about the virus and its impact on life as we knew it, one thing is certain: Employee well-being is crucial in every industry, every region, every company. Your business recovery plan, combined with departments working together across your organization, help ensure success.
---
"The effort to contain costs, safeguard employees
and ensure appropriate care for an injured worker
is too broad to be confined to any one group."
---
An integrated response across multiple departments will address many challenges, including:
Layoffs and furloughs making hiring, rehiring and onboarding more important than ever
Social distancing, personal protective equipment (PPE) and other COVID-19 considerations disrupting pre-crisis work routines, making new safety standards – and training people on them – necessary
Efficiently managing new claims, focusing on timely communications with and care for injured workers, and embracing new, enhanced claims management tactics are the way forward
Real-time financial and risk management responses to deviations from previous cost development patterns may help reduce losses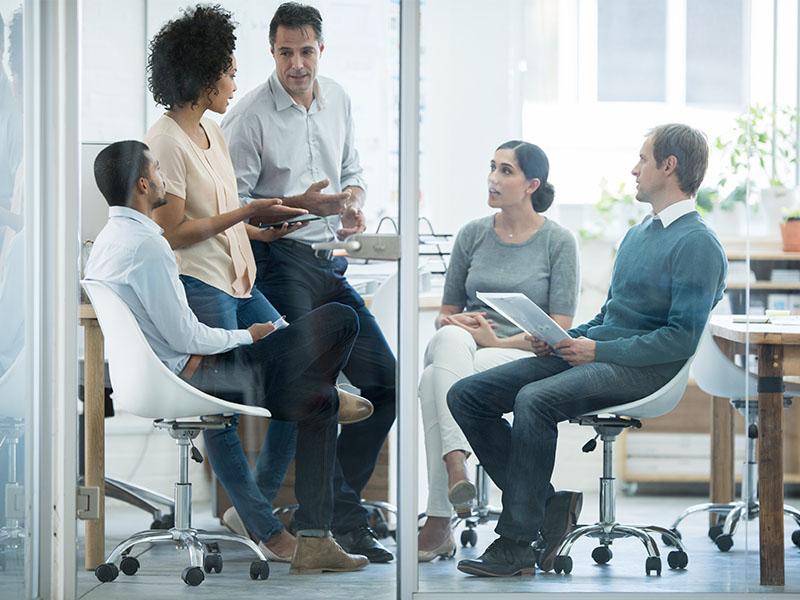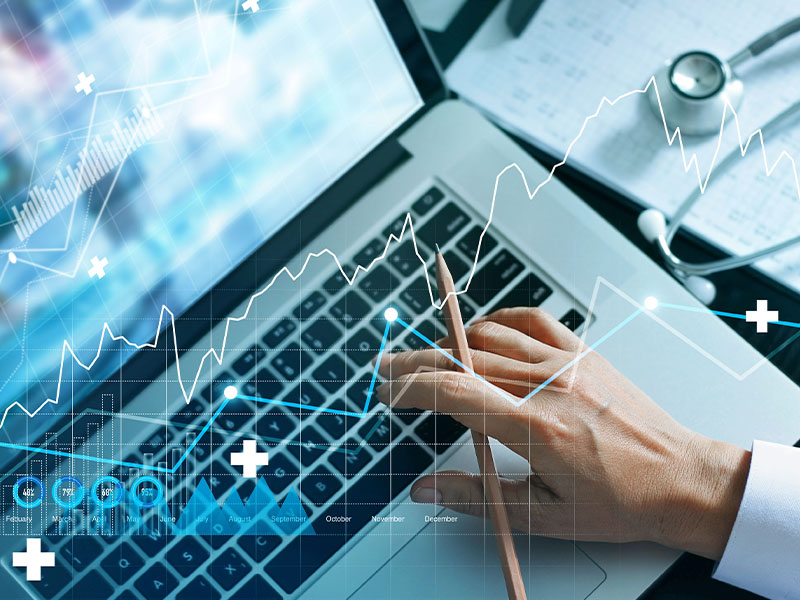 An integrated data analytics strategy to drive the collaborative effort can help your team stay ahead of new risks and guide their next steps by:
Identifying common goals
Using predictive analytics to anticipate risks
Integrating data management
Customizing analytics to drive actions
Monitoring goals and trends with interactive dashboards
Onboarding and training
The onboarding process for new hires and rehires has gotten more complicated and includes illness screening to ensure employees don't have fevers; training on social distancing, PPE and hygiene; and aligning skills and capabilities with the physical demands of the job.
A thorough onboarding process has been proven to reduce turnover, lower the frequency and severity of injuries, reduce theft and boost productivity – saving your company money.
Safety awareness
New workflows, equipment, cleaning processes and other safety requirements can be overwhelming to employees. A defined process to upskill and reskill personnel is key to creating (or maintaining) an effective safety culture. Here are a few ways to ensure your communications to employees are focused and memorable:
Create a structured, scheduled awareness program to help communicate central messages
Speak in your company's voice with consistent, clear, succinct and targeted information
Use short, frequent messaging to help ensure reinforcement and retention of key, cost-mitigating behaviors
As we learn more about COVID-19, safety training and awareness must evolve to ensure timely compliance, alignment and cultural engagement.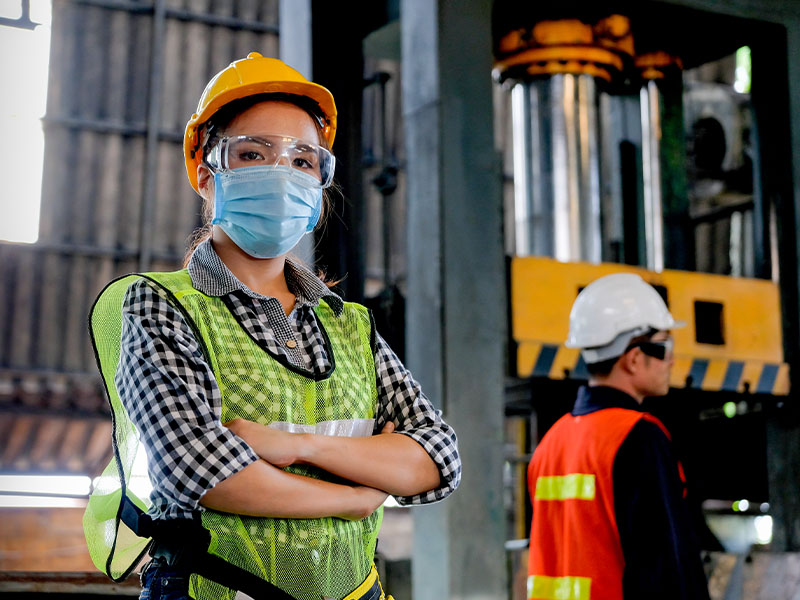 Despite your best efforts to protect employees, injuries will occur. How you respond to a new claim will be critical to the successful outcome of that claim. If injured workers feel abandoned to the system or confused about their benefits, they're more likely to incur extra medical treatments, lose more time from work and hire attorneys – all of which will drive up the cost of their claims.
Training front-line supervisors and injury coordinators how to respond at the time of injury and throughout the life of the claim can help control costs. Suggested topics to include in training are:
Preferred medical provider relationships
Communication and rapport with injured workers
Stay-at-work, return-to-work and transitional duty best practices
Sports medicine approach to stay-at-work
Managing risk
The pandemic affects not only direct costs of COVID-19 claims, but also the existing portfolio of workers' compensation claims. As injured workers defer treatment and court closures delay legal rulings, your business may see delayed recoveries, increased lost time from work and higher costs.
Analytical tools, such as claim scoring, predictive models and tracking, can help you address the most influential claims and cost drivers of your program. Integrating analytics, resolution and process changes to promote employee well-being can significantly benefit your bottom line.
Our suggestions of how to apply this integrated approach to claims vary by whether or not they're COVID-19 related.
For COVID-19 claims:
Confirm process changes needed for COVID-19 claim investigation protocols, clinical implications and treatment, and legislative and legal protocols, with claims administrators
Monitor COVID-19 claims and reconcile against actuarial estimates to begin to understand and address the impact
For existing and future non-COVID claims:
Prioritize claims based on risk factors and the opportunity for mitigation and resolution to offset COVID-19 claim costs
Integrate artificial intelligence to uncover emerging and unexpected trends to stay in front of injury and cost drivers
Prioritize process changes by cost drivers, such as litigation and medical management, to address the effect of delayed legal proceedings and medical treatment
Create critical claim activity alerts to identify closure opportunities, which can initiate a timely response to ongoing developments
Actuaries play a key role
Actuaries are charged with estimating loss activity, with no relevant precedent and real-time changes in assumptions. They'll be further handicapped as historical payment and reserving patterns are interrupted. Providing detailed information on which methodologies remain credible will become critical to mitigating actuarial uncertainty; without it, higher estimates are possible.
The more reliable the information, the greater the stability in a volatile environment, impacting funding needs in times of reduced liquidity. Going forward, it will be critical that risk managers present their actuaries with plans to control retained losses. Linking cost containment strategies with your actuarial projections can establish the necessary partnership with you and your actuary to prevent this uncertainty from manifesting into higher estimates.
---
The more reliable the information, the greater the stability in a volatile environment, impacting funding needs in times of reduced liquidity.
---
Business in a COVID-19 world
COVID-19 has changed how we work and conduct business now and for the foreseeable future.  The uncertainty of its persistence and whether we'll see a second wave of the virus make its potential effects even more concerning.
It's time for entire companies – not just risk management departments – to adapt to these changes to ensure safety for employees and customers. Companies that are willing to address these challenges across the senior ranks of the organization will be well positioned for sustainability.
For more information, visit our Featured Insights on Coronavirus or contact Kevin Grady, IMPACT Managing Principal, who is dedicated to helping businesses like yours recover and build resilient workforces.