PACKAGED & CUSTOM SOLUTIONS
Our comprehensive options give you a jump-start on effectively communicating benefits and human resources (HR) topics with your employees.
Whether you're trying to reach 10 employees or 10,000, a cohesive communications campaign drives engagement. Our options include an in-depth strategy session with a member of the EPIC Communications & Engagement (C&E) Solutions Group to understand your audience, define your goals and establish a plan of action.
CONNECT WITH OUR TEAM
Review our solutions below,
then connect with our team to get started!
The Essential Package Features
One-hour strategy session with a consultant
Multi-channel communications to reach your employees wherever they are – work, home or on the go
Choice of one high-quality design from four options, tailored to align with your brand
Opportunity to measure participation and success through detailed reporting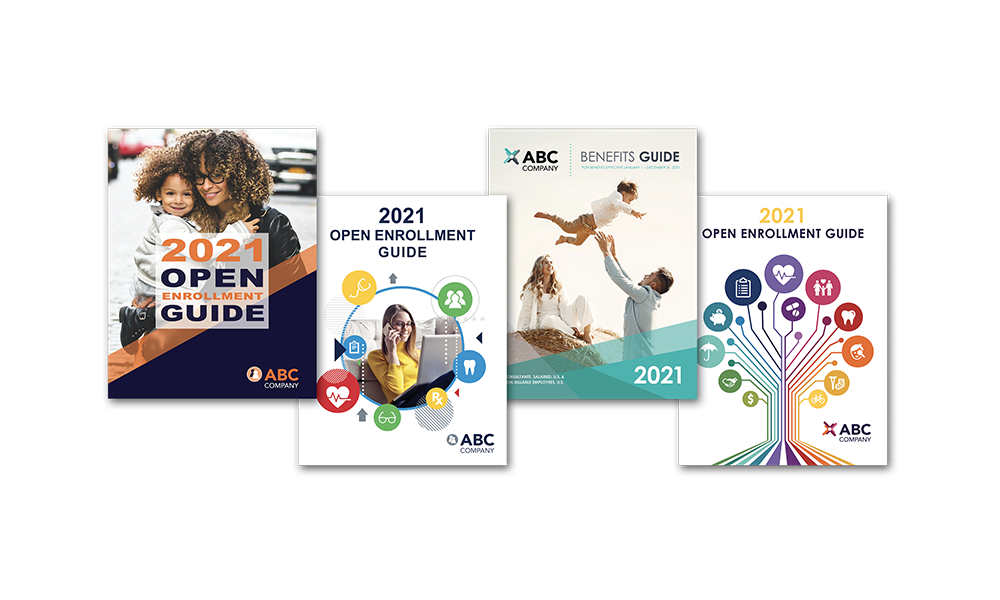 The Essential Package
In addition to the features above, the Essential Package includes:
Benefits Guide
Newsletter Template
Email Campaign
PowerPoint Template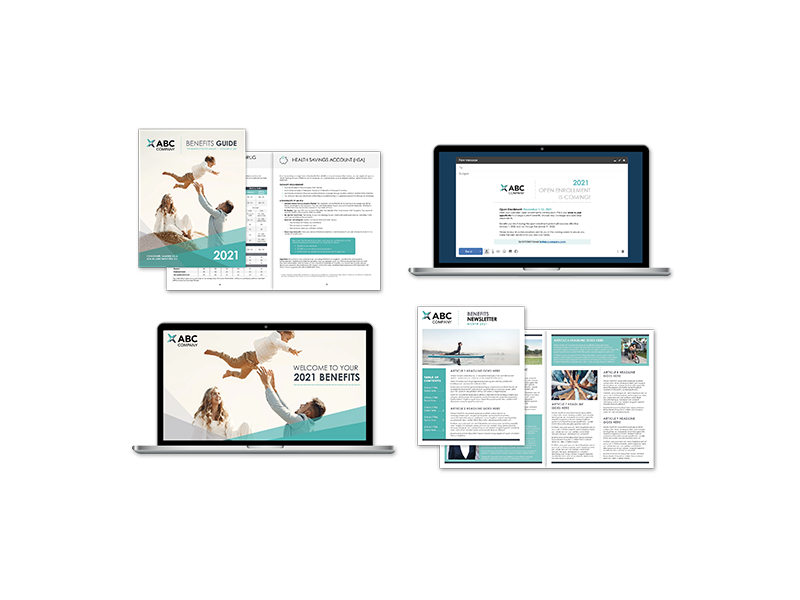 Buy-Up Options
Do you need something more tailored for your employees? For an additional fee, we can:
Create a fully customized benefits guide, including tailored content, graphic design and online hosting
Format and deliver emails
Host recorded presentations for online viewing
And, our C&E Solutions Group can help your communications talk back to you. All three buy-up options include reporting to measure audience engagement and the effectiveness of your communications.
A La Carte Solutions
Hungry for more? Our C&E Solutions Group specializes in communications across the HR spectrum that may be added on or provided as standalone deliverables, including:
Recruiting Brochure
Help attract and retain top-notch talent
Mobile Solutions
My Smart Contacts mobile tool and texting campaigns to reach employees wherever they are
Topic-Focused Flyers
Educational materials focusing on healthcare consumerism, financial wellness, emotional health and more
Interactive Wellbeing Resource Guide
A comprehensive view of resources and benefits to support total wellness
Connect with our team to learn more about how our award-winning, custom strategies drive results and move employees towards being informed benefit consumers.
Connect with our Employee Benefits Practice
Let us show you how to turn benefits from a risk into a performance driver.