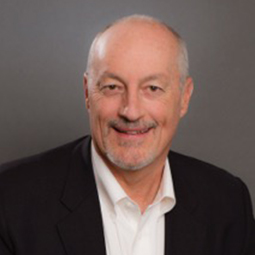 2700 Post Oak Boulevard
25th Floor
Houston, Texas 77056
Sam Elliott
Executive Vice President, Business Development and National Sales
Sam is responsible for leading all aspects of new business development and organic growth initiatives nationally at EPIC, including sales strategy and producer recruiting and development.
Across a career spanning nearly 40 years, Sam has held management and executive leadership position at both regional and national brokerage firms, including Jardine Insurance Brokers, Alexander & Alexander Insurance Brokers, ABD Insurance & Financial Services and, most recently, Wells Fargo Insurance Services.
At Wells, Sam served as Executive Vice President and Regional Managing Director, where he was responsible for managing and overseeing all of Wells Fargo's insurance operations in the Western U.S. including Texas, New Mexico, Oklahoma, Colorado, Nevada, Arizona, Utah, Idaho, California, Oregon, Washington, Alaska and Hawaii.
Operational responsibility included risk management services, property-casualty brokerage, employee benefits consulting, management liability, and claims and risk control services. Across his career, Sam has lead and managed a wide range of business disciplines including financial performance, sales leadership, recruiting and training, client service excellence, branch and profit center operations, mergers & acquisitions, and quality assurance.
Sam attended Rice University in Houston, Texas where he earned a Bachelor's Degree in Managerial Studies (Economics and Accounting) and was a member of the golf team. He has belonged to numerous business and professional organizations over the years, including the Young Presidents Organization (YPO) and Worldwide Presidents Organization (WPO).
In the community, Sam coached youth sports for many years and served as the President of the Mira Costa Protect Our Nation's Youth (PONY) League. In addition, he has worked actively as a volunteer supporting multiple non-profit and community service organizations, including the Make-A-Wish Foundation.
Outside the office, Sam enjoys snow skiing, wine making, traveling, swimming and other fitness activities. Sam has been married nearly 30 years; he and his wife Robbie have three grown children.