Webinar Recording Now Available!
Managing Breaks with Remote Workers
Meal and rest break compliance is the Achilles' heel for anyone in Human Resources (HR). Failure can mean six to seven-figure exposure, or more, in wage and hour class action or Private Attorneys General Act (PAGA) litigation. However, success can mean more than just the avoidance of this liability. It can also make for a happier workforce.   
---
Featured Speaker: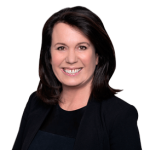 Beth Schroeder
Partner at Raines Feldman
Beth Schroeder is a preeminent Labor & Employment counsel. She has over three decades of experience in representing employers in all aspects of employment and labor law, including the defense of employment-related lawsuits involving wrongful termination, harassment, discrimination, wage and hour issues and related claims both individual and class action.
Beth works with business owners, general counsel and human resource professionals to provide extensive day-to-day counseling and advice, risk management, compliance and strategic planning in the prevention of employment-related claims. She also conducts non-harassment and other employee training classes, drafts employee handbooks and other personnel documentation, prepares employment contracts, and conducts extensive audits for wage and hour compliance.
Beth is a regular speaker, host and moderator at conventions, conferences and seminars across the country and internationally on topics of wage and hour, sexual harassment, risk management, personnel policies and other employment law matters. Beth also is an advisory member and works closely with several trade associations, and she sits on the Board of the LA Chapter of the California Restaurant Association. Her articles on employment law regularly appear in several local and national publications.
Notably, Beth was named Century City Bar Association's Labor and Employment Lawyer of the Year for 2017.
Beth currently serves as Chair of the firm's Labor & Employment practice group.