Join EPIC Women April 15
Women Mentoring Women Leaders – Session II | Panel Discussion followed by Networking

This virtual roundtable cohosted by the female A/E/C industry specialists at EPIC and Greyling allows women in the profession to engage with others in similar roles. You will hear from women who have reached the top of their respective professions in a 30-minute panel discussion, followed by the opportunity to network further with our speakers and each other. Join us to establish paths to achieve more success in your own career. 
Suzannah Gill and Joanne Tran invite you to attend!
Agenda:
1:45 PM ET: Meeting Room Opens
Arrive early for an informal conversation – catch up with the women you know, meet those you do not.
2:00 PM ET: Kickoff Event
Nina Vicario will start with a brief welcome, introduce our topic, and pose questions to our panel.
2:30 PM ET: Move to Breakout Rooms
We will break out into discussion rooms for 30 minutes where a Greyling/EPIC team member will moderate the discussion.
3:00 PM ET: Return to Meeting Room
We will gather back as a group We will gather back as a group to share 1 – 2 ideas that came from the groups' discussions and conclude promptly at 3:15 PM.
We request your on-camera presence for more effective participation.
April 15, 2021 | 2:00 PM Eastern Time
For more information, please visit greyling.com
---
Meet our Panelists: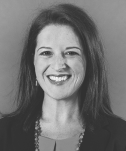 Tammy Flanagan
Chief Financial Officer
Kimley-Horn & Associates, Inc.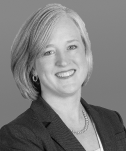 Margaret Rauber
Vice President of Operations
Winter Construction